Reverend Dr. Benjamin W. Green was born in Durham, North Carolina to the late Alma L. Cates Green and Theodore C. Green. He was educated in the Durham Public School system. He moved to Akron Ohio with relatives for one year. He then moved to New York City and worked in the garment profession until he was drafted. He completed six years in the military and served during the Vietnam War Era. After his discharge from the military, Rev. Green returned to New York and began working in Brooklyn, NY for a Dental Development Company. He later started a career with the United Parcel Service. After 15 1/2 years he accepted an early retirement and moved back to North Carolina and started a new career with Duke University. He began in the Dietary Department and later was promoted to The University's Chancellors Office. He retired after 20 years of service. He currently works part-time for Granville County Extension Office of Oxford, North Carolina.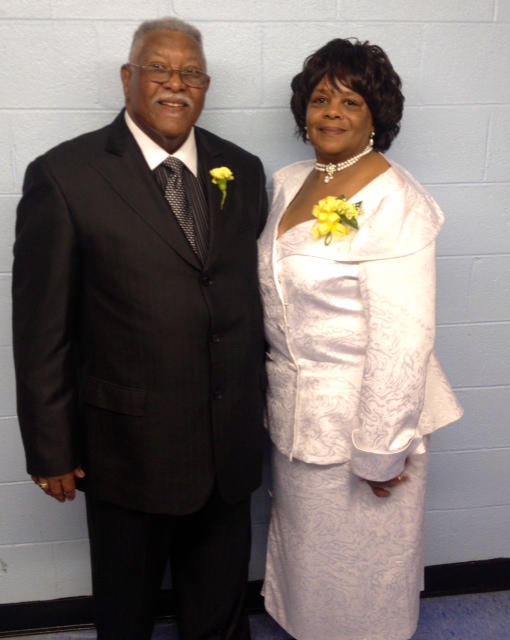 Reverend Green graduated from Apex Technical College in New York City with an A.A.S Degree and Union Christian Bible Institute in Durham, North Carolina with a Bachelor's Degree in Theology.

Reverend Green served in the capacity of ordained Deacon at Duryea Presbyterian Church in Brooklyn, New York from 1977 to 1983, New Jerusalem Free Will Baptist Church, Durham, North Carolina from 1984-1990 and Union Chapel Missionary Baptist Church in Butner, North Carolina from 1990-1995.

He was licensed to preach on December 17, 1995 and preached his first sermon on the same day. He was ordained as a Baptist Minister on October 6, 1996 under the leadership of Pastor, Harold F. Trice, Sr. of Union Chapel Missionary Baptist Church of Butner, North Carolina and the East Cedar Grove Missionary Association of Creedmoor, North Carolina. Rev. Green has been the associate minister at Mount Bethel Baptist Church since 2000.

He has been married to the former Gloria A. Bennett for 40 years, and they have five children - Ben Holloway, Sakita Holloway (Sean), Malcoum Green (Lakisha), Tywana Green and Katrina Paschall (Gary). God has blessed them with ten grandchildren.

On April 14, 2013 Rev. Benjamin W. Green was installed as the fourteenth Pastor of Mount Bethel Baptist Church.

On April 5, 2014 Rev. Benjamin W. Green received his Honorary Doctor of Divinity Degree from Saint Thomas Christian University.
"I can do all things through Christ which strengthened me."
-Philippians 4:13

©2022 Mount Bethel Baptist Church, Roxboro, NC |FOLLOW US ON Facebook