Experience the presence of God by caring enough to pray for someone in need.
Let God's Love flow through you as you experience compassion for your hurting brother or sister, then say a prayer to our Father in heaven in Jesus name.
Jesus said in (John 15:17 KJV)
"These things I command you, that ye love one another."
When you pray for someone you are giving one of the best gifts that you can give and God will bless you also.
Praying is an action of compassion, it is expressing love in a way that pleases God.
"Bear ye one another's burdens, and so fulfil the law of Christ."
(Galatians 6:2 KJV)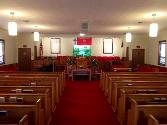 Rev. Dr. Benjamin W. Green, Pastor
Rev. Celestine Bradsher
Rev. Ken A. Stewart, Sr.
Allen Family
Bass Family
Bradsher Family
Brunson Family
Butler Family
Canada Family
Cameron Family
Chapel Family
Day Family
Dillahay Family
Downey Family
Elliot Family
Franklin Family
Faulkner Family
Garnett Family
Graves Family
Green Family
Hamlett Family
Hassel Family
Hatchett Family
Hunt Family
Jay Family
Jones Family

Kirk Family
Lunsford Family
Lyons Family
Mason Family
McCain Family
McMahon Family
Patillo Family
Paylor Family
Peynado Family
Perry Family
Pettiford Family
Richardson Family
Richmond Family
Rogers Family
Royal Family
Stanfield Family
Stewart Family
Torain Family
Thomas Family
Ward Family
Wells Family
Wilson Family
Williams Family
Woods Family
Wright Family
Yancey Family
©2022 Mount Bethel Baptist Church, Roxboro, NC |FOLLOW US ON Facebook